This post may contain affiliate links, please see my disclosure policy to learn more.
Cauliflower rice is so easy to make. It can be substituted in any recipe that calls for rice, the texture may be slightly different but you can flavor it however you like. It's a great way to sneak more veggies into your diet.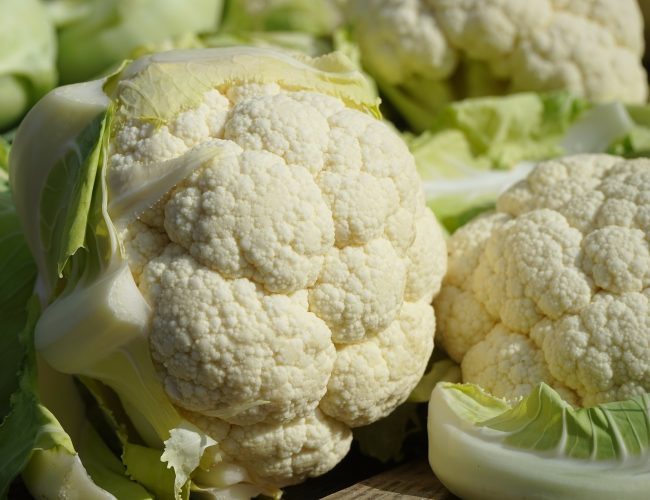 Start by washing and drying a head of cauliflower. Cut off all the green leaves and cut the cauliflower into chunks. You can create rice-size pieces with either a cheese grater or a food processor. Use larger chunks of cauliflower if you are using a cheese grater, so you have something to hold onto as you grate. Use the side of the grater that you would use for cheese to create small rice size bites.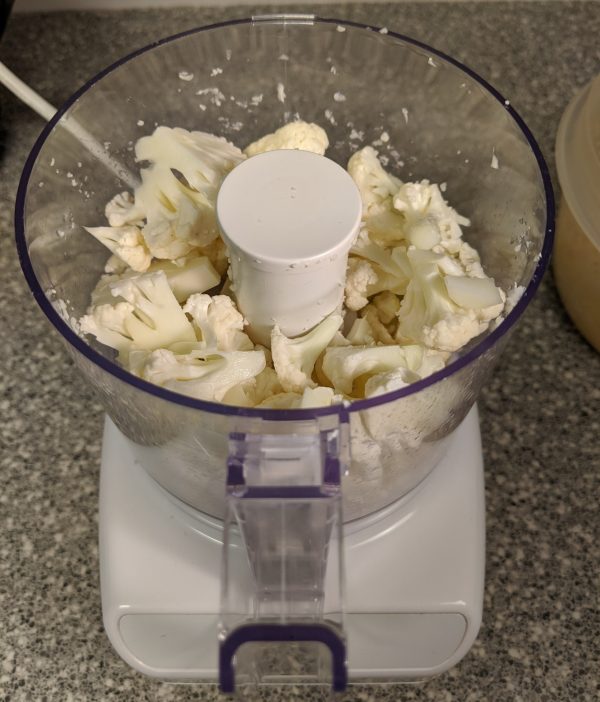 I find it faster and easier to use a food chopper/processor to quickly turn a head of cauliflower into rice size bites. Pulse in one-second intervals until the cauliflower resembles the texture of rice. Work in batches until the entire head of cauliflower has been processed. Cauliflower rice can be used raw, in salads, or in cold side dishes. Cooking cauliflower rice makes it tender and more similar to regular rice.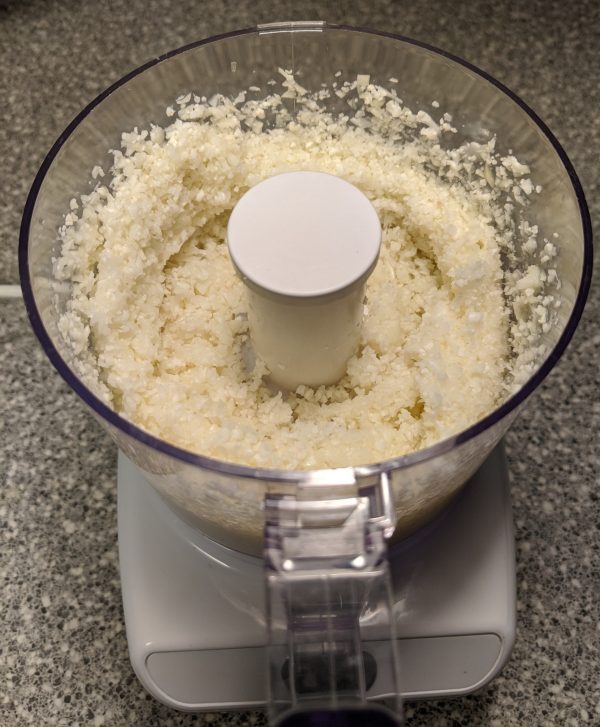 Cooking cauliflower rice is even easier than cooking regular rice. Simply saute the cauliflower rice with oil or butter in a large skillet over medium heat, for a few minutes until hot and tender. Season as desired, soy sauce, lime juice, and cilantro, Cajun, or creole seasonings are some of my favorites.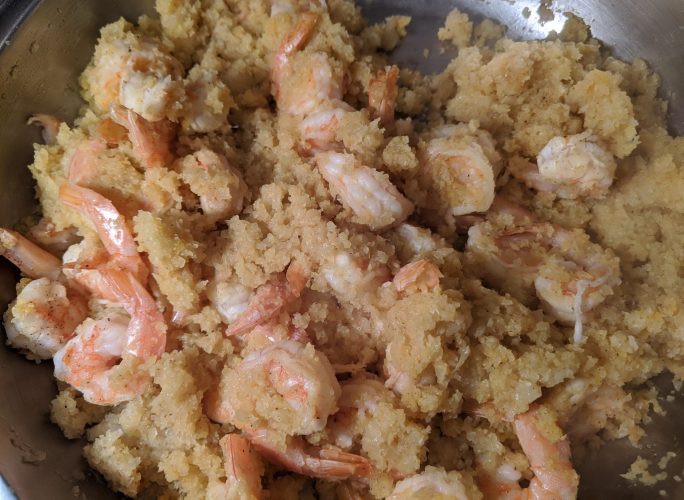 After sauteing this cauliflower rice, I added Creole seasoning, turmeric, and shrimp, to make a main dish.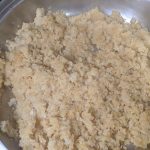 Print Recipe
Cauliflower Rice
Ingredients
1

head

cauliflower

1

Tbsp

oil or butter

salt and pepper or seasoning of your choice, to taste
Instructions
Wash and dry cauliflower, cut into florets, and process with a cheese grater or food processor. Prepare as directed in any dish that calls for cauliflower rice or sauté, in step 2.

Heat 1 Tablespoon of oil or butter in a large skillet over Medium/High heat. Add the cauliflower rice, stirring occasionally. Cook for 4-7 minutes, or until cauliflower is tender, season as desired.