This post may contain affiliate links, please see my disclosure policy to learn more.
How is entering sweepstakes frugal, you might ask. Well if you have the time, entering sweepstakes can be quite profitable. I've been entering sweepstakes regularly for about 8 years now. I have won several small items over the years. A hunting knife, sleeping bag, and jewelry, One of my favorite wins was a 40-pack of Reese's candy bars. Just last year it really paid off for me and I won $5,000 in furniture.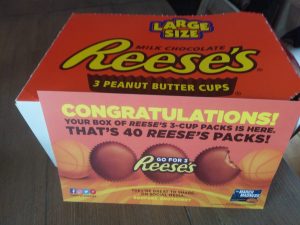 The more sweepstakes you enter, the better chance you have of winning something. Many sweepstakes offer daily entry for the length of the sweepstakes. Enter every day if allowed. Read the rules and follow instructions. Don't waste your time entering something that you aren't eligible to win. If it's a one-time entry don't try and enter multiple times as it could void all of your entries.
Are sweepstakes going to replace your job and be your main source of income? I highly doubt it, but I find them fun and enjoy getting surprises in the mail.
I'm not getting any compensation for sharing these with you, I just think it might be something people would enjoy doing. Be prepared, if you win something with a value over $600 then you will have to pay taxes on it.
Any Sweepstakes that I share with you will be verified as real. I will only share ones that are easy to enter and that I enter myself. You never have to pay to enter a sweepstakes, it's illegal to ask you to pay or to buy something to enter or increase your odds of winning.