This post may contain affiliate links, please see my disclosure policy to learn more
Most people think that making homemade gifts, arts, crafts, and DIY projects would save money, but crafting supplies are actually quite expensive. Get your supplies for a good price and you can save on homemade items.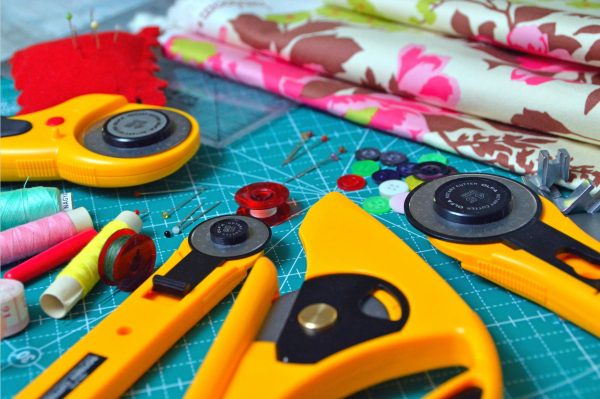 Before shopping for supplies you need to know what you already have. Organize your supplies and take an inventory. That way you won't end up buying more of something that you already have.
Shop the Sales, use coupons, and send in those rebates. Check out those clearance shelves. Get the apps for the stores you like to shop and get coupons and sales sent directly to you. JoAnn's, Michaels, and Hobby Lobby all have great apps. Download the Ibotta app and save money at Target, JoAnn's, Walmart, Amazon, and Dollar Tree. The Dollar Tree is one of my go-to places for craft supplies. I also shop at Thrift Stores, Yard Sales, and online local Auctions to find great deals on craft supplies and fabric.
Stock up when you find items on sale. Everyone knows that Christmas supplies are cheaper after Christmas, purchase your supplies a year in advance. You can get supplies up to 90 percent off if you wait until after the Holiday to purchase. This is true for all Holidays, although there may be limited stock to choose from.