This post may contain affiliate links, please see my disclosure policy to learn more.
You will want to start this craft a few days before decorating it, to allow time for the paint to dry. This snowman hat decoration can be made with any size can. For these ones, we used large soup cans and cardboard for the brim. If you want a heavy-duty centerpiece you can use an actual plate for the brim and a coffee can for the hat.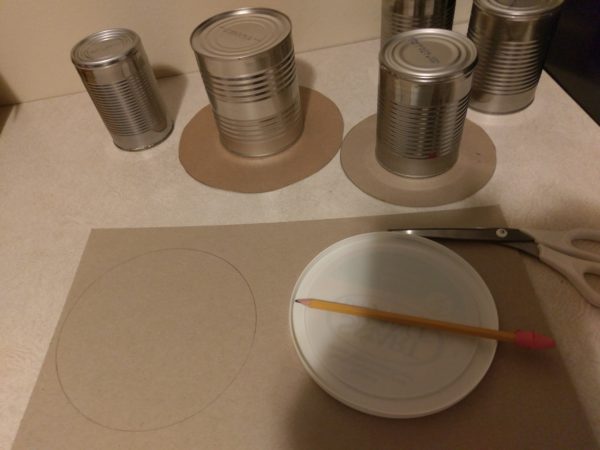 Use a plate or a lid to draw a circle on a sheet of cardboard and then cut it out.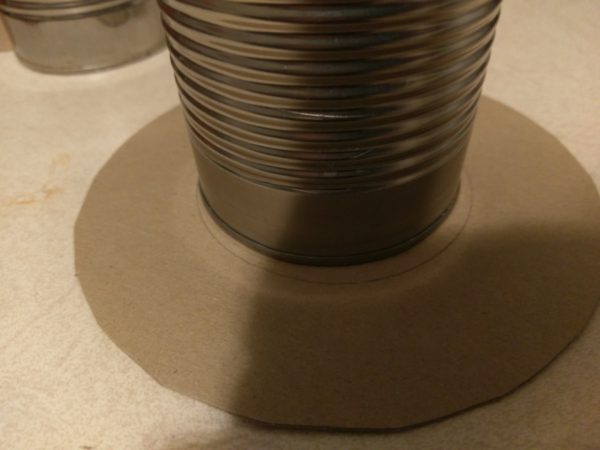 Place the can in the center of your cardboard circle and trace around the can. Using a hot glue gun run a line of glue around the inside of the circle you just drew and place the can on the glue ring.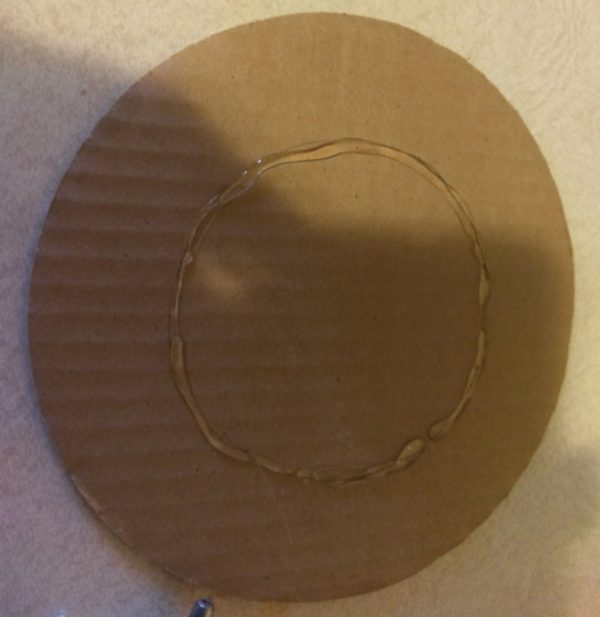 Paint the can and cardboard black. We used black spray paint. Make sure it is completely dry before moving on to the next step.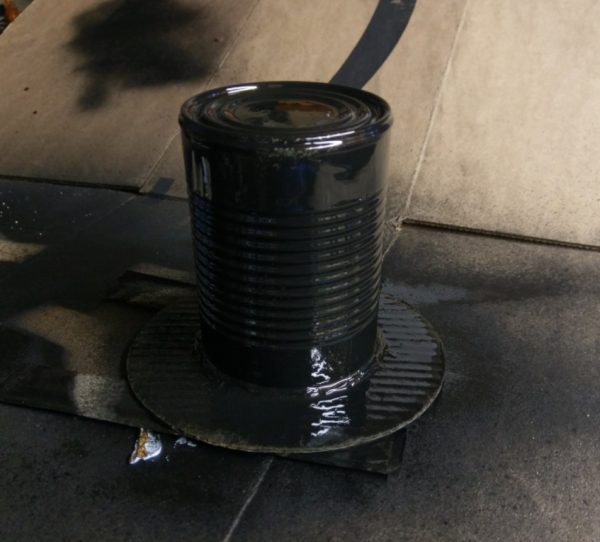 Use your choice of ribbon to create a band and use hot glue to attach it.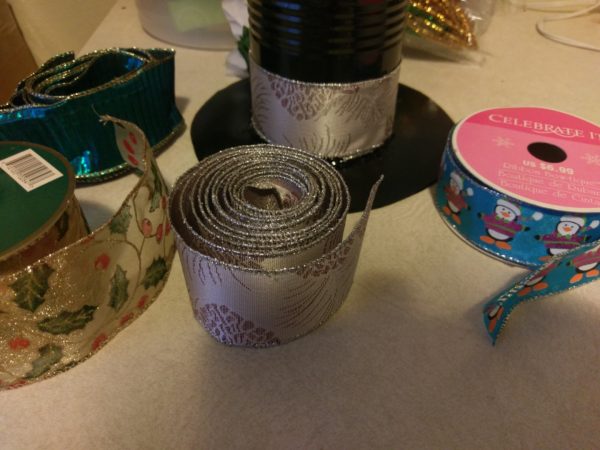 I let my nieces pick out and decorate their own hats. Just glue on whatever decorations you would like. Fun and easy craft to do with the kids