This post may contain affiliate links, please see my disclosure policy to learn more.
Pi day is celebrated on March 14th. Pi is the ratio of a circle's circumference to its diameter, a never-ending number that goes on for millions of digits past the decimal point. 3.14 are the first three and most well-known digits in the decimal form of Pi. But there is no math required to celebrate Pi day. Check out the Pi day deals below.
One of the most popular ways to celebrate Pi day is to eat Pie, even though they are spelled differently, they sound the same. Any circular shaped food acknowledges the mathematical importance of pi. Some fun circular goodies you might try making include cheesecakes, cookies, cakes, cupcakes, or pancakes. For some added fun you can use icing to put the pi symbol on them. Pi foods don't have to be limited to desserts. Popular Pi dinner choices include pizza, quiche, shepherd's pie, or cheeseburger pie.
Many restaurants mark this annual math-inspired occasion by offering up hot deals on pizza and baked goods that come in the form of pie.
Some of my favorite ladies over at The Krazy Coupon Lady have compiled a list of 15 places giving discounts on pizza's for March 14th. See their list of Pi Day Pizza Deals Here!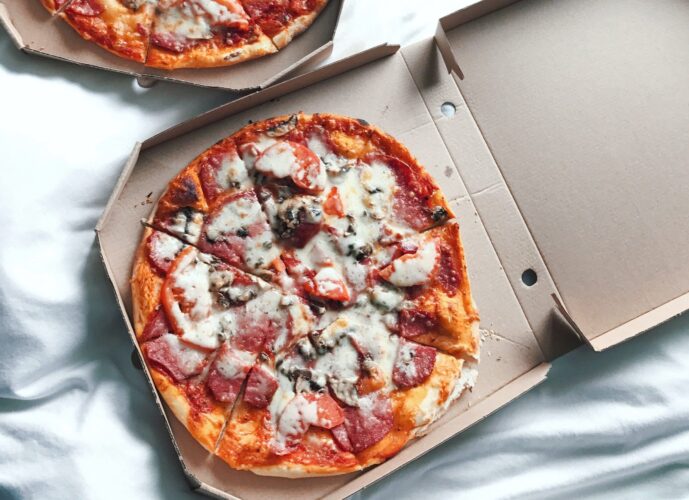 Here are a few deals I found that weren't on their list:
7-Eleven – On March 14, 7-Eleven is having an awesome deal for Pi Day. A full, large pizza is just $3.14.  7Rewards members, can order through the 7-Eleven app or through 7NOW for delivery.
Boston Market – Boston Market is offering $3.14 Chicken Pot Pies on March 14th for Pi Day! Regular pricing is $6.99 each, that's a great deal and it's served with corn bread.
Flying J – March 12-14, celebrate National Pi Day with an extra-large, handmade whole pizza pie from Pilot Flying J for just $9.99. This offer can be accessed through the Pilot Flying J app and redeemed at more than 350 participating Pilot and Flying J Travel Centers.