This post may contain affiliate links, please see my disclosure policy to learn more.
With Clorox and Lysol wipes still hard to come by, I have switched to Homemade Cleaning Wipes. This recipe makes an inexpensive and economical cleaning wipe with antibacterial and disinfecting properties.
You can use clean cloths or rags as the wipes. If you don't have any cloths you can make your own out of old T-shirts, cut them into suitable-sized squares. You can get old t-shirts for really cheap at most thrift stores. I cut my rags into approximately 8″ x 8″ squares, but feel free to use whatever size works for you.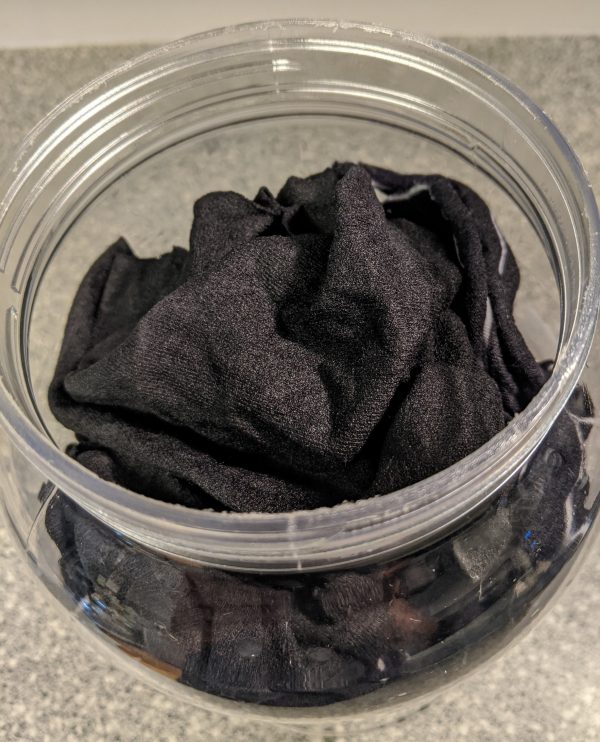 I prefer using cloth wipes so that I can wash and reuse them when I need to make another batch of wipes. If you'd prefer disposable wipes, this recipe can also be made using a strong roll of paper towels. If you decide to use paper towels you may need to cut them to fit in your container. Let the paper towels soak in the mixture.
Rubbing Alcohol is a great disinfectant. The added water will help slow down the evaporation time of the alcohol on surfaces, increasing surface contact time. Water solutions also produce less vapor and odor, therefore reducing the risk of having toxic fumes. Vinegar is made from acetic acid so it does a fantastic job of cleaning, it can get rid of dirt, grease, and mold and kill bacteria. The dish soap will help cut through grease and grime.
The following Essential Oils have all been shown to possess different antibacterial and antifungal properties, so they are all great choices to be used in homemade cleaning wipes.
Cinnamon Essential Oil
Tea Tree Essential Oil
Oregano Essential Oil
Peppermint Essential Oil
Eucalyptus Essential Oil
Clove Essential Oil
Lemon Essential Oil
For this recipe, I used a gallon container and about 30 t-shirt rags. You could use a gallon-size zip lock bag or any plastic or glass container that has a tight-fitting lid. Close securely after each use to prevent the alcohol from dissipating. Cut the recipe in half if you will be using a smaller container and add enough rags to soak up all of the liquid.
With Alcohol based cleaning wipes, you need to wet the surface that you are cleaning with the wipe and then allow it to air dry.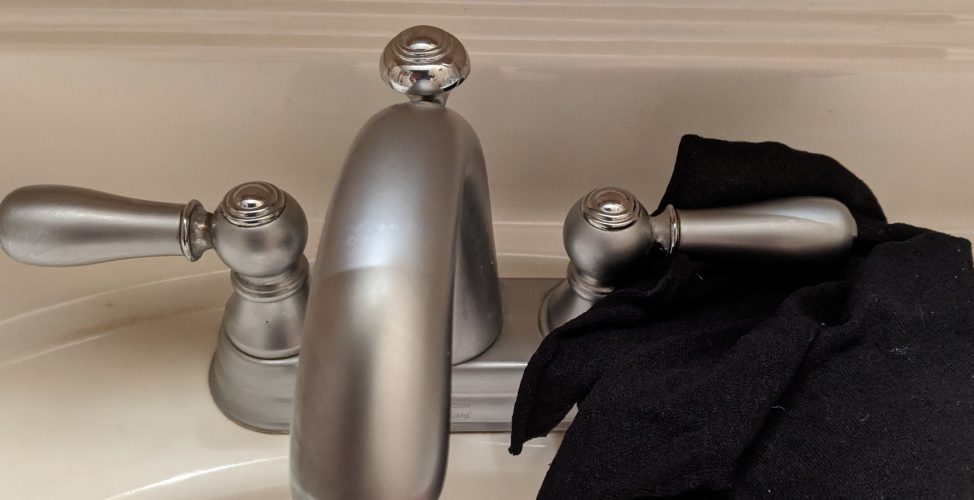 Use Homemade Cleaning wipes to clean non-porous hard surfaces such as countertops, door knobs, faucets, light switches, handles, remote controls, and any other highly touched surfaces. If you have sensitive skin wear gloves when using.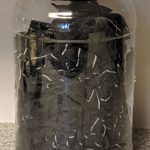 Print
Homemade Cleaning Wipes
Antibacterial and Disinfecting Wipes
Materials
plastic or glass air-tight container

several clean cloths or rags

1½

cups

water

1

cup

rubbing alcohol,

70% or higher

½

cup

white vinegar

1

Tbsp

dish soap

8-10

drops

of essential oil
Instructions
Combine all wet ingredients in your container, stirring or shaking well to combine.

Place your rags in the container. Stir them around so that they all get damp. Store in an air-tight container so the alcohol doesn't dissipate.
Related Items