This post may contain affiliate links, please see my disclosure policy to learn more.
Once again this year Walmart and Ibotta are joining together to offer you a free Thanksgiving dinner. There are a limited number of offers available. Once they've all been activated, no more offers will be reset, so don't hesitate on this exciting deal.
Once you unlock your free Thanksgiving offers, you have seven days to purchase and redeem for cash back. For unlocked offers that display "No Longer Available", you have three days to purchase and redeem for cash back. Don't miss out! Get them before they are gone.
Ibotta is one of my favorite apps, check out 5 Awesome Grocery Store Apps to see the other 4. I have had the app on my phone since 2017 and have earned more than $770 to date. You can have the rebates applied directly to your bank account, to Paypal, or redeemed on a gift card.
Get 100% cash back on everything you need for your family's Thanksgiving dinner. These offers can be redeemed with Walmart Grocery Pickup too. If you prefer to order the items, get cash back when you submit your e-receipt to Ibotta. When you're shopping for these items, pay close attention to the sizes and varieties that are eligible for the Ibotta offers. Each offer has specific requirements that must be met to be redeemed. Be aware that Walmart may not have all of the items in stock.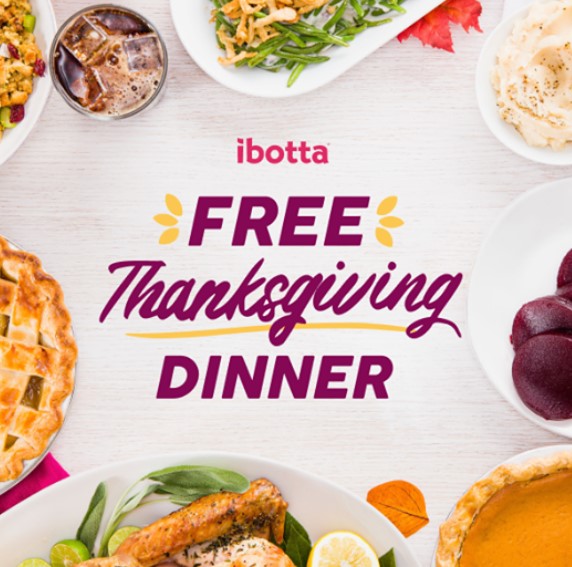 Free Thanksgiving Dinner 2021:
There are a total of 10 offers that you can earn 100% cash back on for your Thanksgiving dinner:
Frozen Whole Turkey (select brands, minimum weight 3 lb.)
Campbell's Cream of Mushroom Soup
2 Liter Coca Cola
Idahoan Family Size Mashed Potatoes
Birdseye Frozen Vegetables
McCormick Gravy Packet
Jiffy Corn Muffin Mix
Great Value Cranberry Jelly
Great Value Flavored Stuffing Mix
Great Value French Fried Onions
You don't have to purchase all of the products, just the ones you want. You will need to pay out of pocket the amount due on the purchase and then submit the receipt to Ibotta. Upload the picture/barcode of your receipt into the app and Ibotta will give you cash back on the qualifying items.