This post may contain affiliate links, please see my disclosure policy to learn more.
FREE Kindle Edition Books – Prime Members Get Two (2) Free Books in June!
As part of Amazon Prime Days, prime members can get 2 free kindle books this month, all month long through June 30th.
Amazon First Reads is offering Prime members their choice of two FREE Kindle books this month. If you're not planning on reading right away, you can still get your freebies now, to read later.
If you're not a Prime Member, you can sign up for a 30-day free trial. Here!
If you don't have a Kindle, you can still read books on your computer or mobile device with the Free Kindle App from Amazon.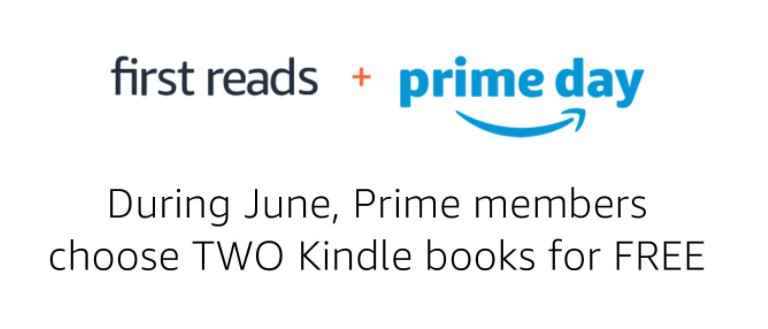 Prime members will also have the opportunity to purchase select print editions for $9.99 or less. This is the perfect time to build your reading collection.