This post may contain affiliate links, please see my disclosure policy to learn more.
National Taco Day October 4th, 2021:
Check with your closest location as offers and participation can vary. Some will require you to have a restaurant's app or be signed up for emails
Baja Fresh Club Rewards members get double points Monday, Oct. 4th through Oct.10th with qualifying purchases online or in-store.
App users get double points Monday, Oct 4th.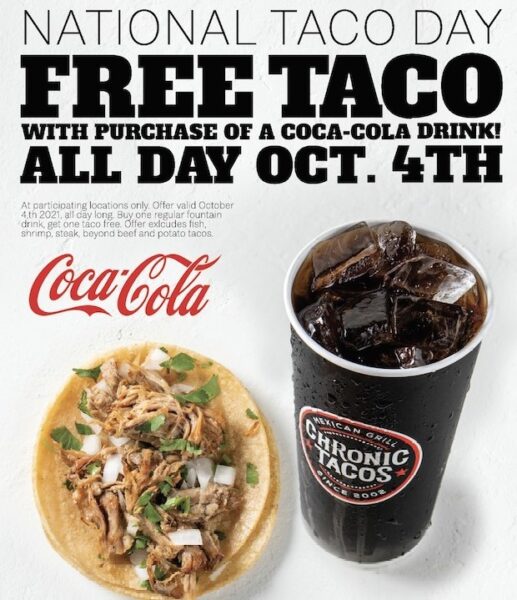 Chronic Tacos is offering a free taco with the purchase of a Coca-Cola, all day on Oct. 4th.
On Monday, October 4th Chuy's will be serving up taco and drink specials all day. Add a Crispy or Soft Ground Beef Taco to any entrée for just $1. They are also offering $1 Tequila Floaters to top your favorite margarita with an extra pour of tequila
Condado Tacos is offering a free taco for National Taco Day this year. The free taco will be available through the Condado Tacos Rewards app for those that sign-up by Monday, October 4. The free taco offer can be redeemed Monday, October 4 through Friday, October 8th, from 11 AM to 10 PM.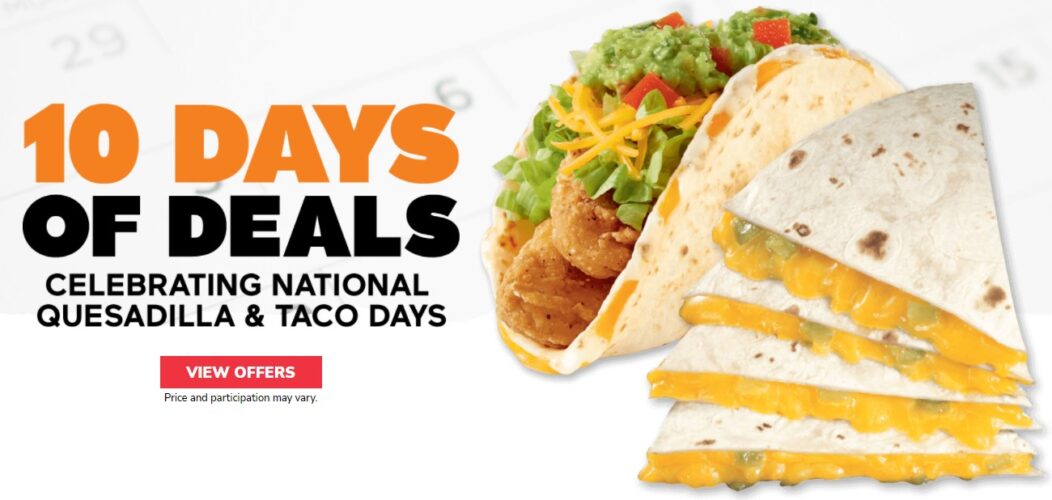 Del Taco is offering a variety of deals this year for National Taco Day. Visit their website to learn more. Del Taco

Get FREE CHIPS & GUAC when you download the app and join LOCO REWARDS®.
Fuzzy's Tacos will be offering $1.50 tacos all day on National Taco Day. This deal is available for both dine-in and takeout customers.
On The Border will be serving up Endless Tacos all day long! Choose from crispy or soft, chicken tinga or seasoned ground beef, starting at $10.99. Available October 4th only!

On October 4, any rewards members who make a purchase that day will receive double points to their account. New members who sign up the same day will also get those double points.
At Rubio's on October 4th receive a free à la carte taco with any purchase.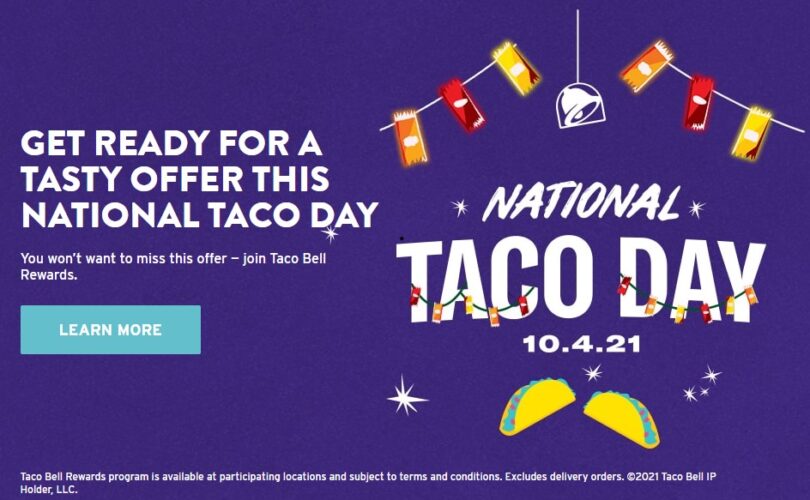 Taco Bell has a special offer available to rewards members, download the app to view this year's deal.
At Taco Cabana on Monday, October 4th get $1 Bean & Cheese, Ground Beef, and Shredded Chicken Tacos!
Valid 10/4/21 only. Tax not included. At participating Texas locations. Not available through third-party delivery services.
Buy one taco get one free at Taco Del Mar on Monday, Oct. 4th when you order online through TacoDelMar.com.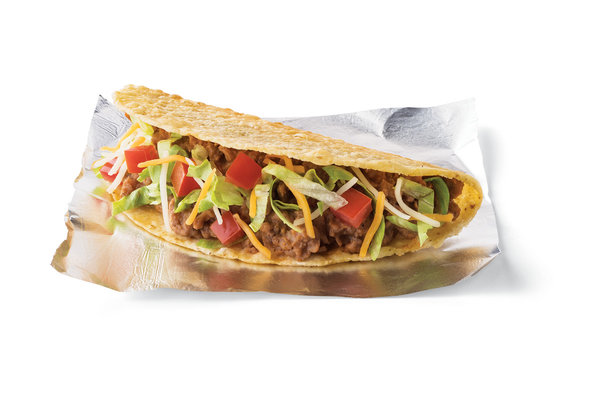 Taco John's will celebrate National Taco Day with free Fried Chicken Tacos! Guests can receive their free Fried Chicken Taco for redemption on the mobile app all day on Monday, Oct. 4, 2021.
Get two tacos, chips, and a drink for only $5.99. October 4th-6th to celebrate National Taco Day!
Check with your local restaurants and smaller chains to see what specials they are offering for National Taco Day.