This post may contain affiliate links, please see my disclosure policy to learn more.
Black Friday deals may look a little different this year, but they are still going strong. Retailers like Walmart, Best Buy and Target, are giving their staff Thanksgiving off this year. Black Friday 2020 should still bring plenty of discounts and offers, but due to the Coronavirus pandemic retailers are being pressured to avoid in-store traffic. Many deals will be available in store as well as online this year.
Ace Hardware – ACE Hardware 2020 Black Friday Flyer
Check out Amazon's Holiday Deal dash which started Oct. 16th. Shop and save early this holiday season with can't miss epic daily deals: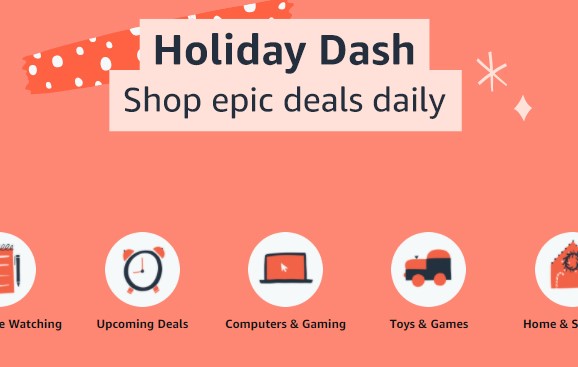 Bass Pro Shops – Bass Pro Shops 2020 Black Friday Flyer
The Best Buy Black Friday Ad has been dropped, sale starts Nov.22nd:
Nov. 22: Black Friday Sale available online and in stores (shop pages 4-20 in the ad)
Nov. 26: Thanksgiving Day Sale available online only (shop page 1)
Nov. 28: Cyber Week deals online and in stores (shop pages 4-5)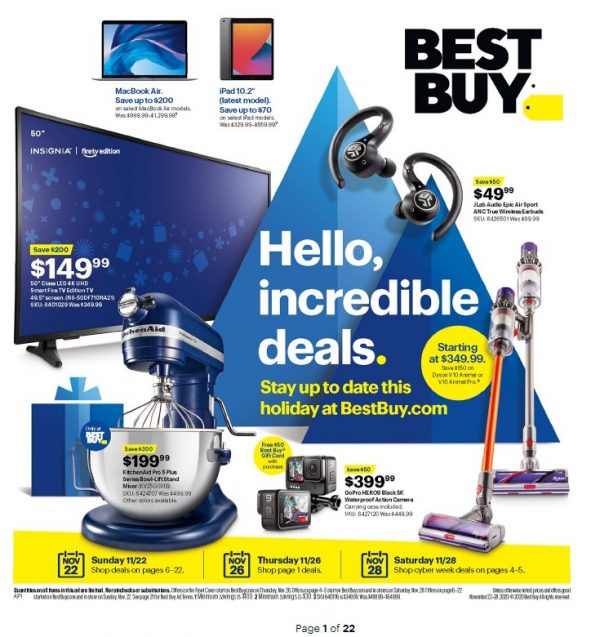 Best Buy – Best Buy 2020 Digital Black Friday Flyer
This year Black Friday lands on Friday, November 27th 2020, Big Lots will be open on Thanksgiving day from 7am to 1pm. Once the Black Friday deals return at Big lots, they won't last long! Here's your chance to save big with some of the deepest discounts and best offers of the year. Don't miss out on these limited-time offers!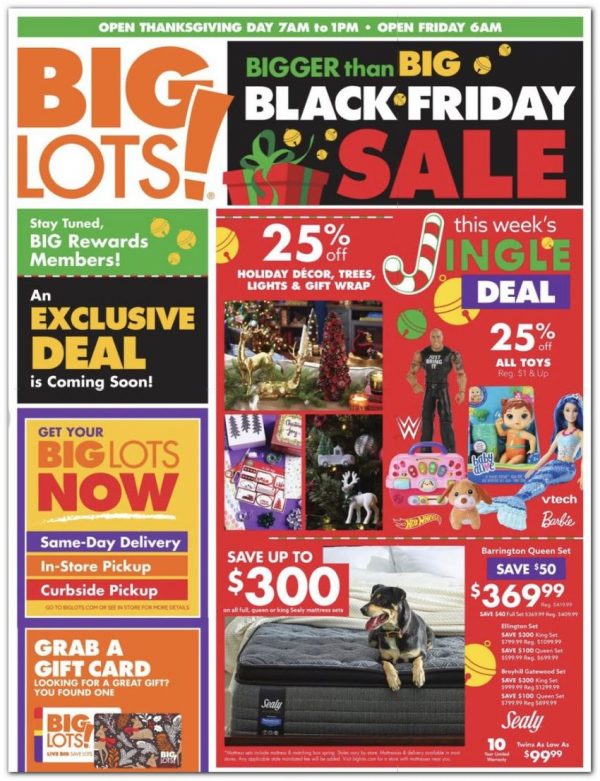 Burlington – Burlington 2020 Black Friday Flyer
Holiday Savings event features Black Friday and Cyber Monday deals throughout the store both online and in-warehouse. Pre-Black Friday deals start Nov. 5 and run throughout the month until Cyber Monday on Nov. 30. *Updated(11/8/20) with Flyer.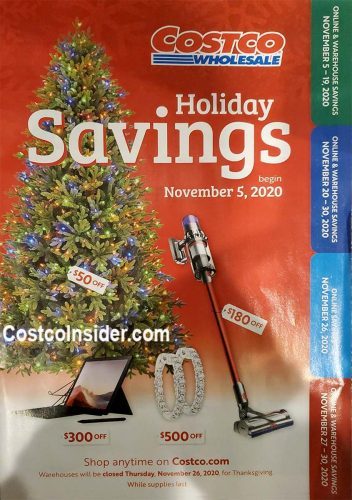 CVS – CVS 2020 Black Friday Flyer 
Dell – Dell 2020Black Friday Flyer 
Shop in stores or online at the Dollar Tree. The retailer offers housewares, dinnerware and glassware, cleaning supplies, candy and food, health and beauty, toys, gifts, party supplies, stationary and craft supplies, books, and holiday décor. You can find everything you need for a variety of occasions for just $1! Check out the 2020 Holiday Catalog below: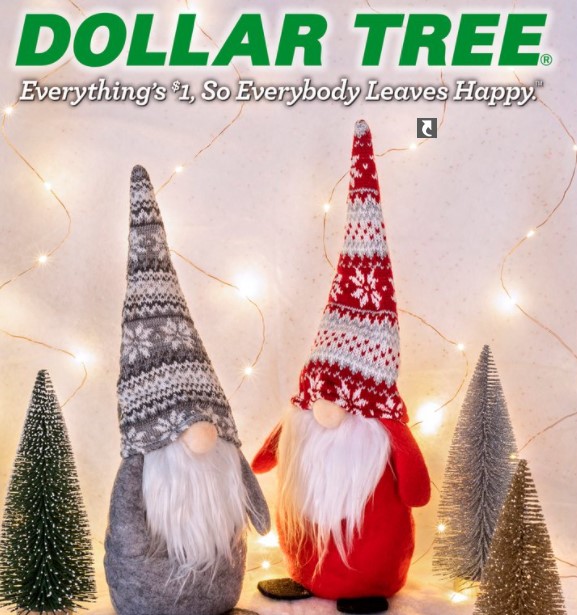 Dollar General – Dollar General 2020 Black Friday Flyer
Game Stop – Gamestop Black Friday 2020
Black Friday Ad runs from November 8 – December 2. Stay tuned for more Black Friday Savings.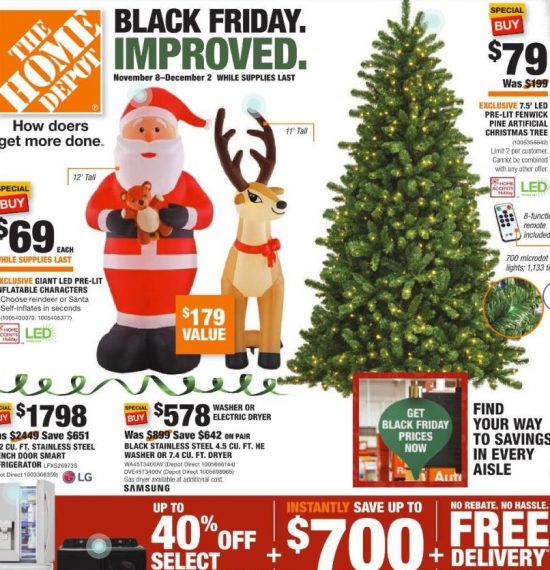 Hp – Hp Black Friday Flyer 2020
JCPenney – JCPenney 2020 Black Friday Flyer
Kohl's – Kohl's Black Friday Flyer 2020
Get all of your Holiday needs at Lowe's during Black Friday. Save on on large and small appliances, electronics, toys, tools, home improvement essentials and holiday decorations.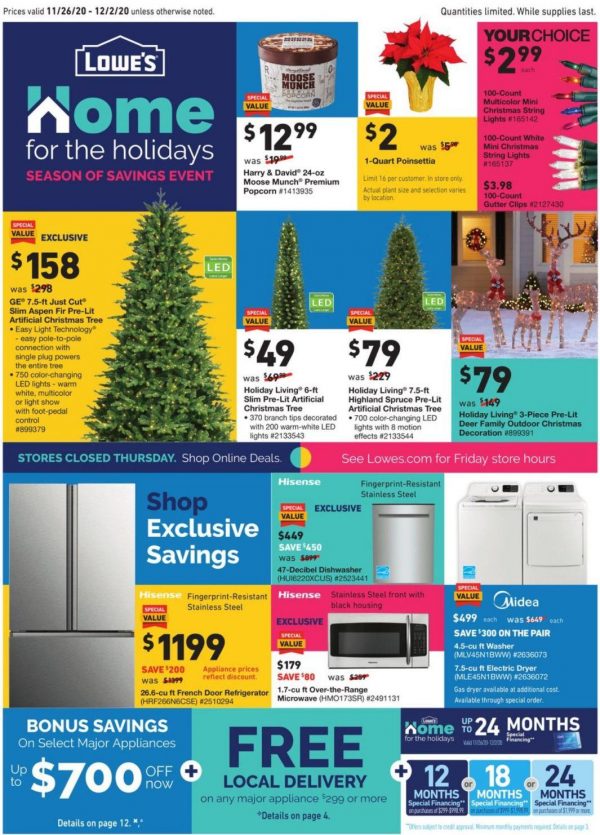 Save a ton online & in stores, before it's too late. Macy's Black Friday Sale has started with some of the Black Friday deals starting on Nov. 16th. And more Black Friday deals throughout the store starting Nov. 24th and lasting through Nov. 28th. Macy's is making it easier than ever to Black Friday shop from home with new options like free curbside pickup, store pickup, and ship to store for pickup.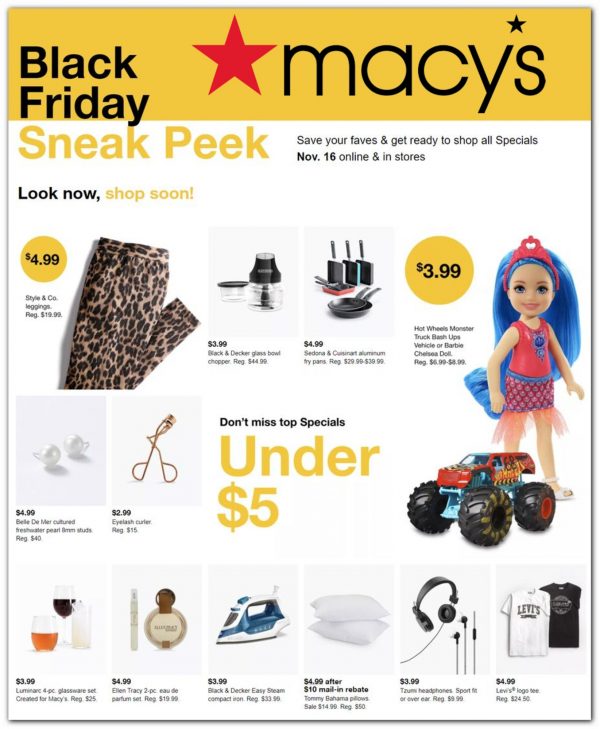 Michaels – Michaels 2020 Black Friday Flyer
Northern Tool – Northern Tool 2020 Black Friday Flyer
PetSmart – PetSmart Black Friday Flyer 2020 
Rite Aid – Rite Aid Black Friday Flyer 2020
Sam's Club – Sam's Club 2020 Black Friday Flyer
Experience Black Friday now through November with new deals every week. Get free shipping on orders $35+ and save 5% with your RedCard.
* Updated* Check out the newest Black Friday Flyer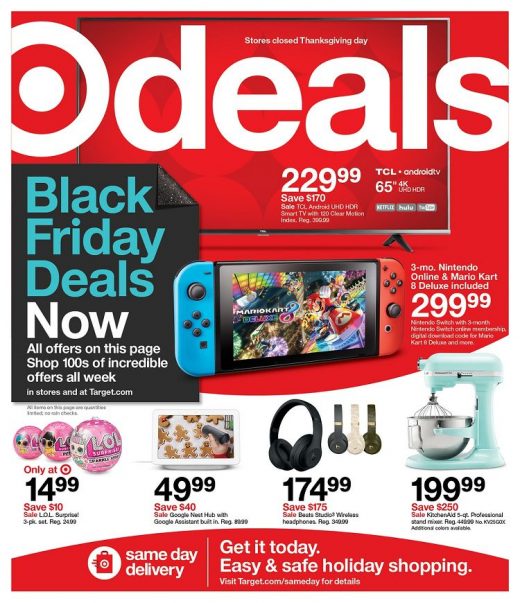 Target –  Prices Valid Nov 22 – Nov 28
Tractor Supply – Tractor Supply Black Friday Flyer 2020
True Value – True Value 2020 Black Friday Flyer
Ulta – Ulta Black Friday Flyer 2020
It's an all-new Black Friday, more deals. More ways to save. Black Friday Deals For Days event starts on Nov. 4th.
*Update 11/16/2020* The Final Walmart Black Friday ad for 2020 has been released.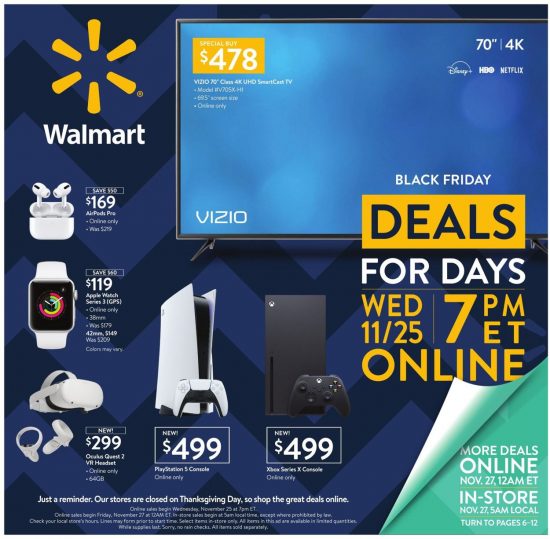 Valid Nov 25 – Nov 28
Wayfair – Wayfair Black Friday Flyer 2020
Check the list of stores open on Thanksgiving Day for Black Friday 2020 Here!